PORTLAND, Ore. – CMD, one of the leading integrated marketing agencies on the West Coast, has expanded the Earned Media department with two new additions and a staff promotion. Brandon Wick has joined the team as account supervisor, Megan Blankenship as account executive, and Jesse Davis has been promoted to assistant account executive.
In their respective roles, Wick, Blankenship and Davis will support growing client needs in the areas of social media strategy and execution, content development and public relations.
"We've focused on building a top-notch earned media team with some of the most skilled social media and PR pros in the region," said Darcie Meihoff, CMD vice president, earned media. "That's why we're thrilled to be able to recognize and welcome such great talent as part of our growing team."
Wick holds a master's degree in International Affairs from the University of California, San Diego and bachelor's degree from the University of Oregon. Prior to joining CMD, he was with McClenahan Bruer Communications, where he ran integrated marketing campaigns for technology leaders such as Intel, HP and Xilinx. Wick was a freelance writer and consultant in Stockholm, where he authored the 2005 Swedish IT Industry Guide, published by IDG.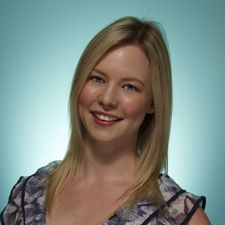 Blankenship earned a master's degree in Arts Management from the University of Oregon and a bachelor's degree in Journalism and Strategic Public Relations from Arizona State University. Most recently, she was assistant account executive at Wieden+Kennedy, where she managed global and North America brand initiatives for Procter & Gamble.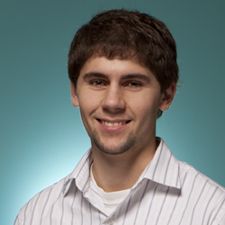 Davis was promoted from CMD earned media account coordinator to assistant account executive and is responsible for social media management, videography and earned media tracking and analytics. He joined CMD in 2011 and holds a bachelor's degree from the University of Oregon School of Journalism and Communication.
About CMD
With an arsenal of specialized disciplines, CMD takes a synergistic approach to tackling the toughest marketing challenges in a new era of communications by using the right blend of powerful solutions – including digital, advertising, social media, PR, promotions, film & video and more. Headquartered in Portland, Ore., CMD works with some of the world's leading brands including Microsoft, JELD-WEN, Intel, McCormick & Schmick's, Cisco Systems, Hewlett-Packard, NW Natural, and Timber Products. CMD also has offices in Seattle, San Francisco and New York, and can be found online through the CMD website, Twitter, Facebook or blog.
Tags: account executive, account supervisor, assistant account executive, Brandon Wick, CMD, cmd agency, earned media, integrated marketing, International Affairs, Jesse Davis, Marketing Agency, McClenahan Bruer Communications, Megan Blankenship, pr, Promotion, public relations, Strategic Public Relations, University of California, University of Oregon